Comprehensive video processing and presentation control system designed for professional live events and large-scale visual displays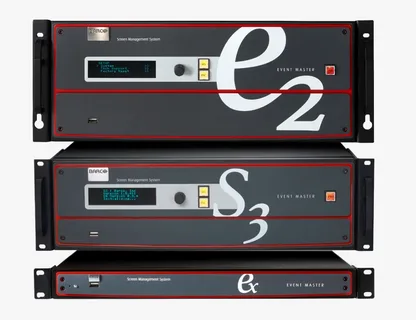 Barco Event Master is a comprehensive video processing and presentation control system designed for professional live events and large-scale visual displays. It offers advanced features and capabilities for managing and delivering high-quality video content in real-time.
Video Processing: It provides powerful video processing capabilities, including scaling, blending, and warping, allowing you to create visually stunning displays and seamless transitions between different content sources.
Presentation Control: The system offers intuitive control interfaces, such as the Event Master GUI and hardware controllers, to manage and manipulate video content. You can switch between video sources, adjust settings, and apply effects with ease.
Multi-Screen Management: Barco Event Master supports multi-screen setups, enabling you to control and synchronize multiple displays or projectors. This feature is particularly useful for large-scale events or immersive visual experiences.
Seamless Switching and Effects: The system allows for seamless switching between different video sources without any noticeable lag or artifacts. It also offers various effects and transitions to enhance visual impact and create dynamic presentations.
Integrated Video Wall Management: Barco Event Master facilitates the creation and management of video walls by allowing you to configure and control individual displays as a single cohesive unit.
Live Event Control: It provides real-time monitoring and control of video content during live events, ensuring smooth operation and quick response to any changes or issues that may arise.
Barco Event Master is widely used in industries such as live entertainment, corporate events, trade shows, sports events, and broadcast productions. It offers a professional solution for managing complex video setups and delivering captivating visual experiences.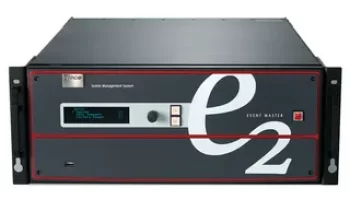 The groundbreaking flagship processors for professional video switching on the largest pixel canvases. 

16x 4K input and 8x output supported
Easy show setup and reliable show production 
Flexible layer management 
The more compact processing sidekick for applications that do not require the full capacity of an E2.

5x 4K input and 6x 4K output supported
Compact and modular design 
Easy expansion thanks to interlinking of chassis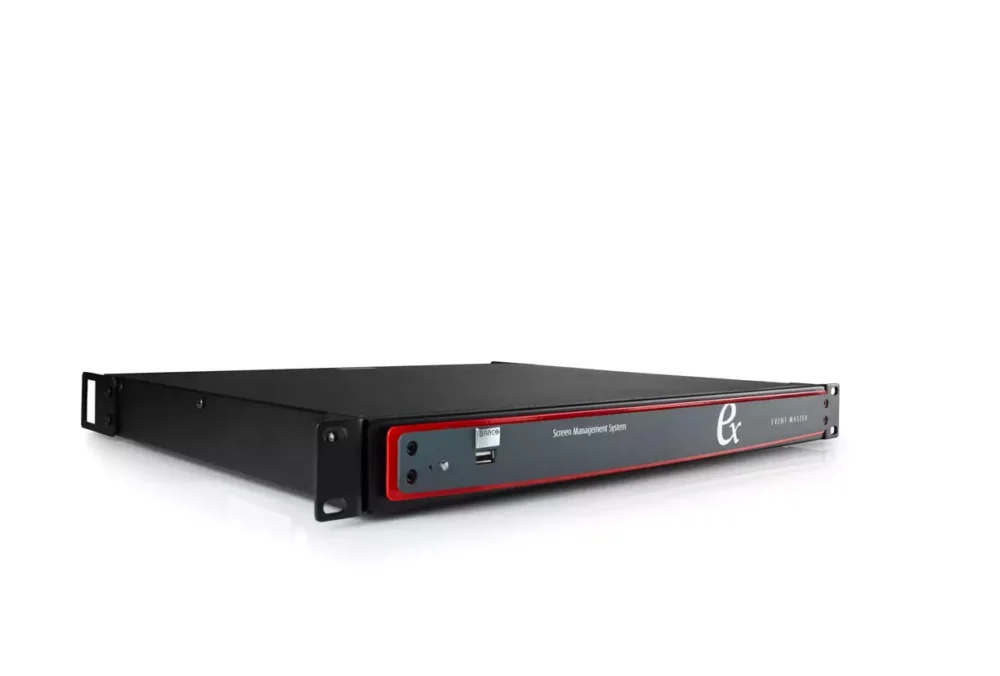 By linking the Event Master expansion unit with other E2 or S3-4K processors you add input and output capacity.

Add extra switching power to your system
Simplified cabling and system setup
Invest only when you need to
In the world of live events, where captivating visual experiences are paramount, Barco Event Master stands out as a leading video processing and presentation control system. With its advanced capabilities and seamless performance, it has become the go-to solution for professionals seeking to create unforgettable moments. Working in collaboration with Amaze Technology, a renowned provider and installer, Barco Event Master has set new standards in the industry, transforming the way we perceive and interact with live event visuals.
Unleashing the Power of Barco Event Master: Barco Event Master offers a comprehensive suite of features designed to optimize video content and deliver stunning presentations. From video processing and multi-screen management to seamless switching and integrated video wall control, this system empowers event professionals to create immersive experiences that leave audiences in awe.
Video Processing Excellence: At the heart of Barco Event Master lies its exceptional video processing capabilities. With advanced scaling, blending, and warping functionalities, it allows for the creation of visually striking displays. Whether it's blending multiple sources seamlessly or warping content to fit irregular surfaces, Barco Event Master ensures that every pixel is meticulously controlled and presented in its best form.

Seamless Switching and Effects: Transitioning between different video sources is a breeze with Barco Event Master. Its seamless switching technology enables smooth, lag-free transitions, providing uninterrupted visual experiences. Additionally, the system offers an array of effects and transitions, empowering event professionals to add that extra touch of creativity and dynamism to their presentations.

Multi-Screen Management and Video Wall Integration: With the support for multi-screen setups, Barco Event Master allows for the synchronization and management of multiple displays or projectors. This feature is invaluable for events that demand large-scale visuals or require content to be spread across multiple screens. Moreover, the system seamlessly integrates with video wall configurations, enabling precise control over individual displays to create captivating, cohesive video walls.
Amaze Technologies Pioneering Installations and Solutions: As a leading provider and installer of Barco Event Master systems, Amaze Technology has established a stellar reputation for delivering top-notch installations and unmatched technical expertise. With years of experience and a deep understanding of the system's capabilities, Amaze Technology ensures that each installation is meticulously executed, meeting the unique requirements of every event.
Amaze Technology takes a holistic approach to event technology, offering comprehensive solutions tailored to specific needs. Their team of skilled professionals works closely with clients to design, install, and optimize Barco Event Master systems, ensuring flawless performance and maximum impact.
Whether you're looking for an Event Master Barco LED solutions offer high image quality and versatility. If you're ready to take your visual experiences to new heights, it's time to make an enquiry for Barco LED solutions. We Amaze Technologies is the leading  provider & installer of Barco LED solutions in Dubai,UAE. Discover how these cutting-edge display solutions can elevate your business and captivate your audience. Contact us today to explore the endless possibilities of Barco LED technology.N