Virtualization helps to avoid wasting expensive processing power and resources, thus making businesses more proactive. Organizations suffer huge inefficiencies and unnecessary operating costs by deploying multiple servers. Virtualization enables businesses to create virtual systems that allow running more operating systems and applications on a single server. This helps organizations to achieve immense productivity and boost efficiency.
Amaze Technologies is incredibly experienced in offering virtualization technology to organizations of all sizes and areas. By creating the virtual representation of virtual storage, virtual applications, and virtual networks, we help all-size companies enhance productivity and reduce operating expenses.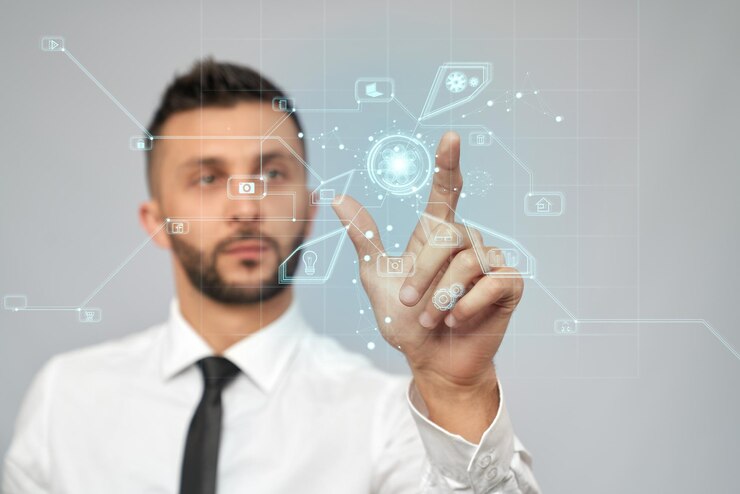 SOME KEY BENEFITS OF DEPLOYING VIRTUALIZATION TECHNOLOGIES
Lower costs: The hardware dependency within the data center and company can be largely reduced by deploying this technology.
Faster Backups: Backups can be easily and quickly taken from the virtual systems. It ensures that all the information in the backup is up to date.
Improved productivity: With fewer resources in place, less time is needed for maintaining and managing the servers. This allows businesses to spend more time on other activities.
Data recovery: Data recovery is easier in a virtualized setup. This reduces major headaches for administrators about data in case of any disaster.
Easy cloud migration: It is easy to build up a cloud-based infrastructure with virtualization. Virtual machines can even be installed from a data center to form a cloud-based infrastructure.
While your business grows, you do not have to worry about the significant burden of expanding storage (server space) and existing infrastructure in the current environment and forget about the upfront investments, our skilled professionals are here to assist you with the advanced technical know-how. We deploy virtualization using VMware and Microsoft's Hyper-V technologies.
We help organizations achieve efficiency and reduce excessive processing power through various virtualization types – network virtualization, storage virtualization, server virtualization, Data virtualization, Application virtualization, and Desktop virtualization. Doesn't matter the sort of virtualization type your business needs, we come with the best virtualization technologies to create a mature IT environment.
Create a successful IT environment that allows for the simultaneous creation, execution, and management of applications and operating systems with the leading virtualization provider in the UAE. The utilization of the latest technologies and tools empowers your business to reach a new sphere. Get to know more about how we can scale your growth with the virtualization technologies in UAE.