visualization and display solutions
From control rooms to governments to retail, Unilumin LED display presents exceptional images in mission-critical places and indoor commercial space.
Unilumin is a recognized global leader in the LED industry, primarily known for its high-quality LED display products and lighting solutions.
The company's products cover a wide range of applications, from commercial displays and public displays to entertainment and sports venues. Unilumin has consistently demonstrated its commitment to innovation, quality, and sustainability, driving the industry's growth and setting new standards for LED technology. Amaze technologies the leading provider and installer of unilumin displays in uae
Unilumin LED is a leading provider of LED display solutions, known for its cutting-edge technology and high-quality products. With a strong focus on innovation and customer satisfaction, it has established itself as a trusted name in the industry. The company offers a wide range of LED display solutions for various applications, including indoor and outdoor advertising, sports stadiums, control rooms, and retail displays.
One of the key advantages is its commitment to research and development, which allows the company to stay at the forefront of technological advancements. They continuously invest in improving the brightness, resolution, and energy efficiency of their LED displays, ensuring stunning visual performance and long-lasting reliability.
 Whether it's a large-scale outdoor billboard or a small indoor display, It offers customizable solutions to meet the specific needs of each customer. With their expertise and dedication to quality, Unilumin LED has gained recognition and trust from customers around the world, making them a top choice for LED display solutions.
Why Unilumin LED Important in dubai?
Unilumin LED plays a crucial role in Dubai's landscape and infrastructure, making it an essential component of the city's modern and innovative image. Dubai is renowned for its stunning architecture, futuristic designs, and extravagant displays, and Unilumin LED technology is at the forefront of creating mesmerizing visual experiences. From the iconic Burj Khalifa to the Palm Jumeirah, Unilumin LED installations can be found illuminating the city's skyline, transforming these structures into captivating works of art. The vibrant and dynamic nature of Unilumin LED not only enhances the aesthetic appeal of Dubai but also serves as a symbol of progress and technological advancement.
Moreover, Unilumin LED's significance extends beyond the visual spectacle. Dubai is known for its thriving business sector and being a hub for international events, exhibitions, and conferences. It displays play a vital role in facilitating these events by providing high-quality, immersive visuals and clear communication platforms. Whether it's a corporate presentation, a trade show, or a cultural extravaganza, Unilumin LED screens ensure that the message is effectively delivered to a large audience. The flexibility and versatility of its technology allow for seamless integration into various event settings, further solidifying Dubai's position as a global destination for business and entertainment.
Amaze Technologies is a leading provider of Unilumin LED solutions in Dubai, UAE. With a reputation for excellence and innovation, Amaze Technologies has become a trusted partner for businesses and organizations seeking state-of-the-art LED technology. Our partnership with Unilumin, a renowned global LED manufacturer, ensures that they offer cutting-edge LED displays and solutions that meet the diverse needs of their clients.
Amaze Technologies prides itself on delivering high-quality LED solutions that deliver superior performance and exceptional visual experiences. Whether it's indoor or outdoor displays, digital signage, or large-scale video walls, we have the expertise to design and install LED solutions tailored to their clients' requirements. Our team of skilled professionals works closely with clients, offering personalized consultations to understand their unique needs and provide customized LED solutions. 
With a commitment to delivering excellence, Amaze Technologiies has established itself as a trusted provider of Unilumin LED solutions in Dubai, UAE, enhancing the visual landscape of various industries and leaving a lasting impression on audiences.
Displays more vivid and detailed content

EDL technology for ultra-high consistency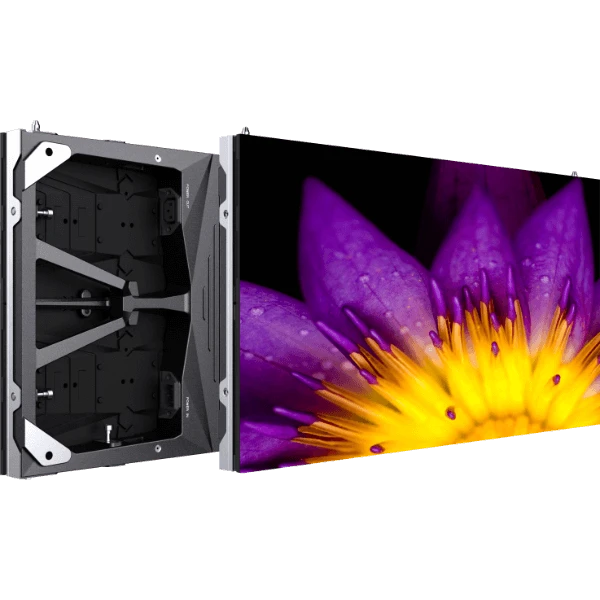 Impressive viewing experience and dazzling color with 30000:1 super high contrast
Extremely comfortable experience enhanced by eye protection
Energy-saving technology in use & standby
Convenient operation and maintenance
Shape the Future Of Connectivity
Ensuring Energy Efficiency
User-level Experience
28mm ultra-thin design

960mm X 540mm large size style

Top-notch image by advanced HDR display

Flexible design for multiple scenarios
Premium viewing experience
Ultra stable operation
User-friendly design
Intelligent management
Less maintenance trouble
Impressive Viewing Experience
Intelligent Operation & Maintenance Control
Various Creative Shapes
User-friendly Design
Vivid Viewing Experience
Super-high  Stability
User-level Experience
Intelligent Operation & Maintenance Control
Seamless Protection
Intelligent front maintenance – software maintenance and smart bracelet induction maintenance
HDR highly dynamic display – stunning visual experience
Revolutionary separate structure of cabinet and module – good heat dissipation
Seamless splicing between cabinets and modules
High gray scale under low brightness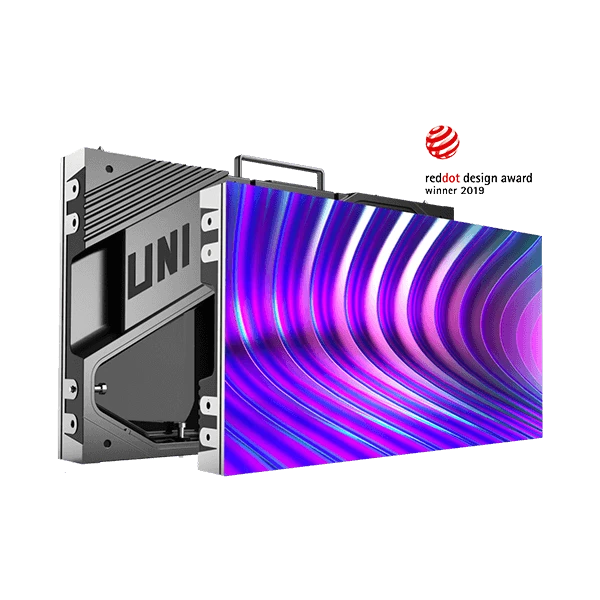 Intelligent MDC mode – realize quick switch to different scene modes (Optional)
Front maintenance
Wireless connection between cabinets –prolonging the life span of the screen
U-shield protection – high efficient heat dissipation & high protection of IP60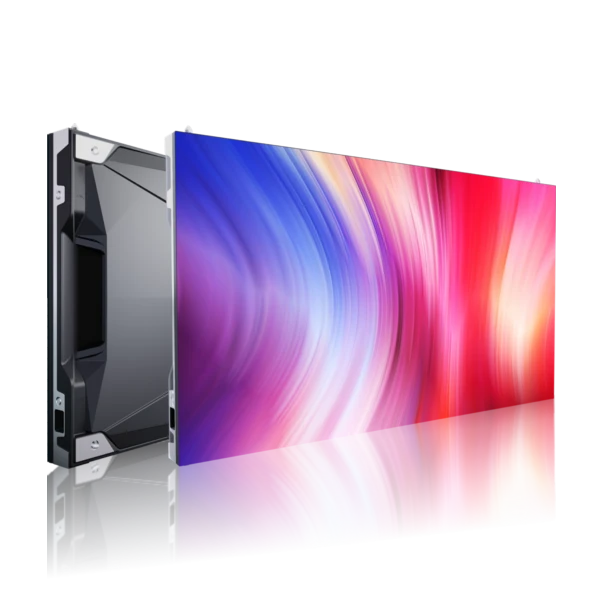 Unlock more possibilities with lighter and slimmer design
Highly energy saving to increase productivity Excellent performance on visual
clarity and color uniformity
Remote control to improveefficiency
Easier use for more user-friendly experience
Secure every event through safety protection mechanism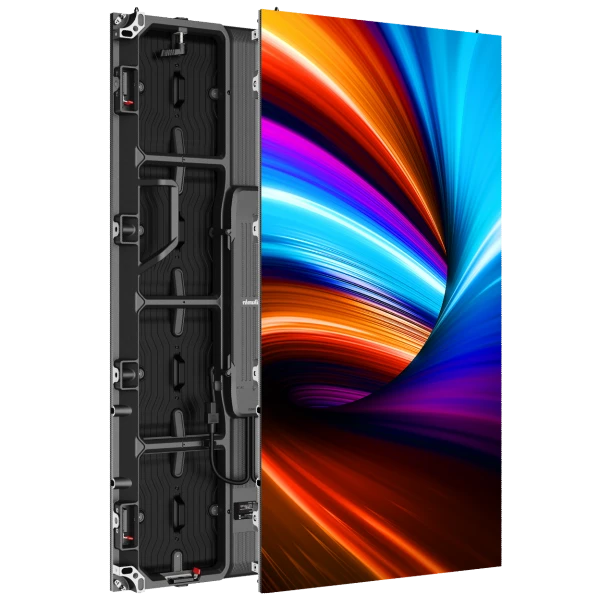 Supreme Visual Experience
Cabinet Design Optimization
Various Creative Shapes
User-friendly Design
Dynamic creativity – available for arbitrary arc shape
Excellent image performance on color uniformity by the high flatness
Stress is evenly distributed to all parts of modules – Sustainable reliability
The advanced modular technology fully maximize the screen smoothness
Are you looking to enhance your visual displays with cutting-edge LED technology? Look no further than the remarkable Unilumin LED series. Renowned for their exceptional quality and innovative designs, Unilumin LEDs are the perfect solution for a wide range of indoor and outdoor applications. If you're in Dubai and interested in acquiring these state-of-the-art LED products, you've come to the right place!
Unilumin professional LED display
Unilumin professional LED display is a leading technology solution for high-quality visual experiences. Designed for professional applications, such as corporate events, broadcast studios, control rooms, and live performances, Unilumin LED displays offer impressive image quality, exceptional color reproduction, and superior brightness levels. With advanced LED technology and precise calibration, these displays deliver vibrant, clear, and immersive visuals, ensuring an engaging viewing experience for any audience.
Unilumin professional LED displays are known for their reliability and durability, making them a preferred choice for various industries. Built with robust materials and cutting-edge engineering, these displays are capable of withstanding demanding environments and prolonged usage. Whether it's a large-scale video wall or a smaller display setup, Unilumin LED displays provide seamless integration and flexible configurations, allowing for customized installations to meet specific requirements. With their energy-efficient design, these displays also contribute to sustainability efforts by reducing power consumption and minimizing environmental impact. Overall, Unilumin professional LED displays offer an exceptional combination of performance, versatility, and reliability, making them a trusted solution for immersive visual experiences.
Unilumin commercial LED display
Unilumin is a leading provider of commercial LED displays, known for their cutting-edge technology and high-quality products. Their commercial LED displays offer exceptional visual performance, making them ideal for various applications such as advertising, retail, stadiums, control rooms, and more. With their advanced LED technology, Unilumin displays deliver vibrant and dynamic content, ensuring eye-catching visuals that captivate audiences.
Unilumin's commercial LED displays are designed with durability and reliability in mind. They utilize high-quality components and innovative engineering techniques to ensure long-lasting performance even in demanding environments. The displays are built to withstand harsh weather conditions, providing excellent visibility both indoors and outdoors. Furthermore, Unilumin offers a wide range of customization options, allowing businesses to tailor the LED displays to their specific needs. Whether it's a large-scale installation or a smaller display, Unilumin provides versatile solutions that deliver stunning visuals and help businesses stand out in the competitive market.