Offers exceptional visual performance, seamless bezel-less screens, and advanced collaboration features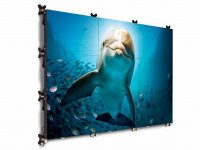 Barco UniSee is a revolutionary video wall platform that offers exceptional visual performance, seamless bezel-less screens, and advanced collaboration features. It is designed to meet the demanding requirements of control rooms, corporate environments, and other applications where large-scale visualization is essential.
The key feature of Barco UniSee is its unique bezel-less design. Traditional video walls consist of multiple displays with narrow bezels in between, which can create distracting lines and interruptions in the content. However, UniSee utilizes an innovative UniSee bezel-less technology that virtually eliminates the seams between the screens, resulting in a nearly seamless viewing experience. This breakthrough design provides uninterrupted content visibility, allowing for an immersive and impactful visual display.
its exceptional visual capabilities, Barco UniSee offers advanced collaboration features that enhance teamwork and information sharing. The platform supports interactive touch functionality, enabling users to interact directly with the content on the video wall. This capability is particularly beneficial in collaborative environments, boardrooms, and educational settings, where participants can engage with the displayed information in an intuitive and interactive manner.
Furthermore, UniSee includes a range of smart features that simplify installation, maintenance, and operation. The UniSee Mount, a specially designed mounting structure, ensures precise alignment of the display tiles, making installation faster and more straightforward. The UniSee Connect software provides an intuitive interface for configuring and managing the video wall, while the UniSee Care service offers remote monitoring and diagnostics to ensure optimal performance and minimize downtime.
The UniSee Mount is sheer mechanical innovation that uses the power of gravity to keep the panels perfectly in place, ensuring perfect alignment over time – without damaging the panels' edges.
The UniSee platform also excels in terms of image quality and uniformity. It incorporates advanced optical algorithms and automatic calibration techniques to ensure precise color and brightness uniformity across the entire video wall. This means that viewers can enjoy consistent image quality, regardless of their viewing position. The superior visual performance of UniSee makes it ideal for applications that require accurate and reliable visual representation, such as control rooms and simulation environments.
Barco UniSee represents a significant leap forward in video wall technology, offering an unparalleled visual experience, advanced collaboration capabilities, and user-friendly operation. With its bezel-less design, exceptional image quality, and smart features, UniSee is a versatile solution that caters to the needs of various industries, from command and control centers to corporate environments, broadcast studios, and public spaces.
Barco UniSee
Barco UniSee upgrade kit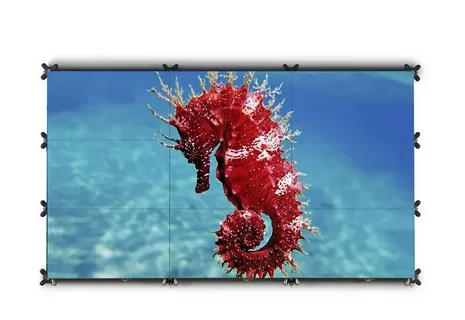 Barco UniSee 500 (UNI‑0005)
Whether you're looking for a barco UniSee Solutions, We offer high image quality and versatility. If you're ready to take your visual experiences to new heights, it's time to make an enquiry for Barco LED solutions. We Amaze Technologies is the leading  provider & installer of Barco LED solutions in Dubai,UAE. Discover how these cutting-edge display solutions can elevate your business and captivate your audience. Contact us today to explore the endless possibilities of Barco LED technology.