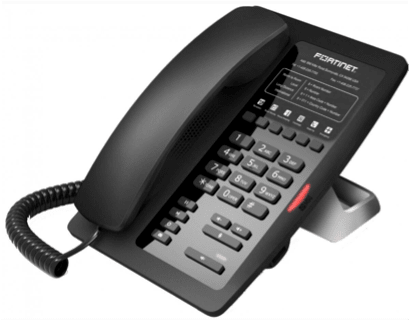 Fortinet FortiFone offers a feature-rich experience, including high-quality audio and dedicated keys for the most often used functions. The FortiFone experience includes phones that may be used in a hotel or waiting room, as well as phones with beautiful colour displays and configurable line and extension appearances.
When we're on the phone, we don't appreciate being interrupted or bothered. This difficulty can be solved with Fortinet Fortifone, which has shown to be a reliable source of communication. From phones that can be used in a hotel or waiting room to phones with vibrant colour screens and programmable line and extension appearances, the FortiFone experience has something for everyone. You'll love this product once you've tried it.
Fortinet FortiFone Highlights :
When combined with the robust capabilities of the FortiVoice PBX, the FortiFone provides more than just what you require; it also provides what you desire.
Call rerouting.
Voicemail message notification.
Transfers with a single touch.
Please do not disturb.
Calling a conference
The speed dials
Pol (Power over Ethernet) supports auto-discovery for simple installation.
Bluetooth connectivity is available on a limited number of models. DECT cordless models
Keep in touch with a full workplace phone solution by using Fortinet Fortifone. Amaze Technologies can offer FortiFone's at best competitive price along with installation price.