IT Product Supply & Service
Reliable IT Product Supply & Service in UAE
In the rapidly evolving digital landscape of the UAE, Amaze Technologies has carved out a distinctive niche as a leading IT product supply and service provider. With a commitment to excellence and a drive to deliver unmatched value to our clients, Amaze Technologies has consistently showcased an unwavering dedication to emerging as the trusted partner for businesses of all sizes. 
Our expertise doesn't just lie in our capacity as an IT supplier, but also in understanding the unique needs of their clientele, offering tailor-made solutions that perfectly align with their operational demands. We the reliable IT product supply service providers in UAE
Beyond mere product offerings, Amaze Technologies prides itself on the comprehensive IT services that they deliver. We recognize that in today's technologically advanced era, it's not just about providing the right IT products but also ensuring that, we seamlessly integrate into existing systems, enhancing efficiency and productivity.
The firm's holistic approach towards IT service ensures that clients are not just purchasing a product, but investing in a partnership that guarantees continuous support, updates, and innovation. In the competitive UAE market, Amaze Technologies stands out as a beacon of reliability for IT product supply and service solutions. We the leading  providers of best IT product Supply Service In UAE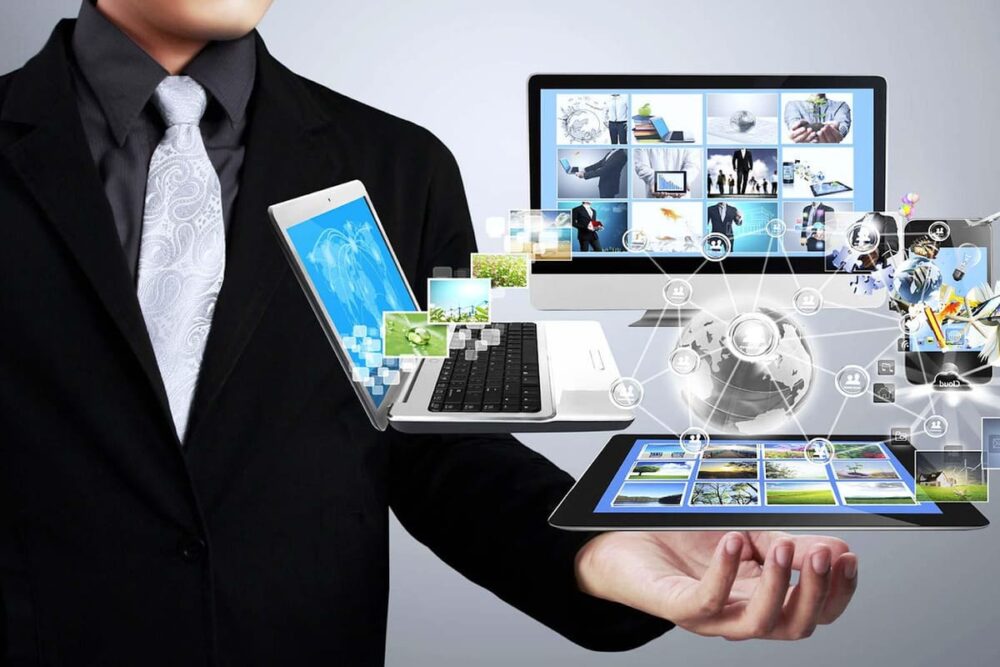 Leading IT Supplier in Dubai, UAE
Wide Product Range: A variety of IT products supply including hardware (like servers, workstations, laptops, networking equipment) and software (like operating systems, productivity tools, databases).

Vendor Partnerships: Relationships with leading IT manufacturers and software providers, ensuring authentic and latest IT products supply in UAE.

Logistics and Delivery: Efficient IT product supply chain management, timely delivery, and installation of products.

Warranty and Support: Clear information about product warranties and guarantees. Some suppliers might offer extended warranty options.

Volume Discounts: Discounts based on bulk purchases or long-term procurement contracts.

Custom Configurations: Ability to customize hardware or software configurations based on client needs.

Product Lifecycle Management: Services related to product upgrades, end-of-life product management, and recycling.
Consultation: Expert advice on selecting the right products or solutions tailored to specific business needs.
Implementation & Installation: Setting up and integrating IT products into an existing infrastructure.
Training & Skill Development: Educating clients or their employees on using the supplied products efficiently.
Technical Support: Offering support for any technical glitches or issues. This can be both on-site and remote support.
Maintenance & Repairs: Regular checks and maintenance services to ensure products operate optimally, as well as repair services when required.
Managed Services: Proactive monitoring and management of IT infrastructures such as networks, servers, and applications.
Software-as-a-Service (SaaS) Offerings: Providing software on a subscription basis hosted on the cloud.
Backup and Disaster Recovery: Services aimed at data protection, including regular backups and recovery solutions in case of data loss.
Cybersecurity Services: Ensuring that IT products supply and IT product services are secured against potential threats with offerings like firewalls, antivirus, and intrusion detection systems.
 It's really a challenge to organize consistent IT products supply and consumables to permit employees to work with the minimum slowdown. This is especially valid for businesses with multiple business locations and varied departmental needs. We negotiate the very best prices and maintain the consistency that can integrate easily with the needs of our customers. This produces a reliable, low-cost and efficient service at any scale. Amaze Technologies 

make sure the correct kind of IT Products supply to work in conjunction with your current systems, whilst remaining in the budget can be hard for those without a good technical knowledge of computer hardware and software. Amaze Technologies will work together along with your business and help you procure the right software and hardware that suits the needs you have. Our dealings in IT products give a wide array of choices to our customers. All our components are entitled to proper warranty servicing by respective service centers of principal manufacturers.