Amaze Technologies offers a better and wider range of Annual Maintenance Contract. Our service engineers provide onsite installation, inspection for repair & services for all desktops, laptops, printers, and servers. What makes us different is our faster response. Our service professionals will respond within 3 hours to resolve critical issues. We provide Unlimited Free telephonic or remote support for the users.
Annual Maintenance Contract (AMC) is a scheme that includes monitoring and maintenance of your company's IT systems and networks that is covered under the plan for a fixed period. The IT AMC service provider manages and looks after all the system requirements during this period. Amaze Technologies is a leading IT company offering 24/7 IT support and AMC.
T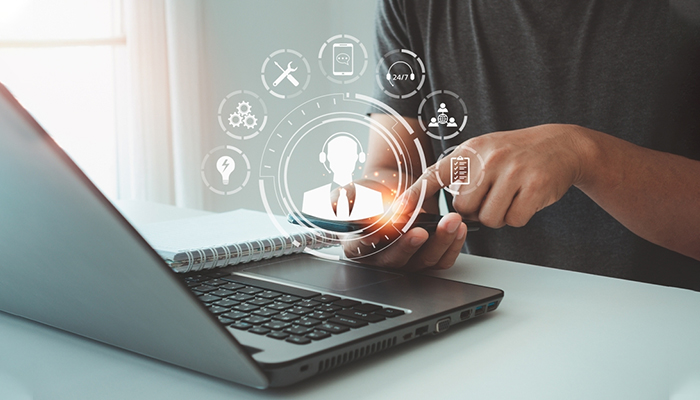 IT Support service
We provide the best IT support services in the UAE, ensuring your operations remain seamless and uninterrupted. With a proactive approach, we not only address and resolve issues but also anticipate and prevent potential challenges, guaranteeing optimal performance.

24/7 IT Support
we are proud to offer 24/7 IT Support services. Day or night, weekday or weekend, our dedicated team of IT professionals is on standby to address any technical issues you might encounter. Whether it's troubleshooting network glitches, resolving software conflicts, or assisting in data recovery, our commitment is to keep your business running smoothly without any downtime.

IT Annual Maintenance Contract
Recognizing the criticality of consistent and optimal IT performance, we offer a comprehensive IT Annual Maintenance Contract (AMC). With our AMC, you not only receive regular system check-ups and timely upgrades but also the assurance of prompt support in the face of any unforeseen technical disruptions.
Importance of IT Support solutions in your Business
In the age of digital transformation, the smooth functioning of IT infrastructure has become the lifeblood of modern enterprises.
Consistent Operational Efficiency: Technical glitches and downtime can disrupt business operations, causing financial losses and hampering customer trust. A dedicated IT support ensures that issues are promptly identified and rectified, guaranteeing seamless operations.

Cost-Efficiency: Predictable IT costs to aid in budgeting and financial planning. With an AMC in place, businesses can avoid unexpected expenses related to sudden system failures or emergency repairs.

Up-to-date Systems: The digital landscape is ever evolving. Regular maintenance checks under AMC ensure that all systems are updated with the latest software patches, security updates, and technological advancements.

Enhanced Security: In an era where cyber threats are rampant, maintaining the security of business data is paramount. IT support teams are equipped to fortify your systems against potential breaches, ensuring data integrity and safeguarding sensitive information.

Scalability: As businesses grow, so do their technological needs. A robust IT support framework can efficiently manage this growth, ensuring infrastructure evolves in tandem with business requirements.

Proactive Approach: Rather than addressing problems when they arise, an AMC allows for a proactive strategy. Regular system monitoring can identify and rectify potential issues before they escalate into larger complications.

Resource Allocation: With IT support taking charge of maintaining and troubleshooting the IT infrastructure, businesses can allocate their internal resources to core business tasks, optimizing productivity.

Expertise Access: Not every business can afford or needs a full-time, in-house IT department. However, with an AMC, even small and medium-sized enterprises gain access to top-tier IT expertise, ensuring their systems are maintained to the highest standards.

Peace of Mind: Knowing that professional IT support is just a call away provides business leaders with peace of mind. They can focus on business strategies and growth, confident that their IT infrastructure is in capable hands.

Customer Satisfaction: In many industries, IT efficiency directly correlates with customer experience. Be it e-commerce platforms or online service providers; swift and secure IT operations ensure customer satisfaction.
The main objective of AMC is to ensure that your desktops, laptops, servers, networks, firewalls, and other devices perform efficiently 24X7. Your business can also enjoy the benefit of complete maintenance as any hardware or software issues are managed efficiently within a minimum time. Our AMC services come at a very minimal price on a yearly subscription.