3CX PABX FOR PROFESSIONAL
Boosting Your Team's Potential, Thrilling Your Professional Business with 3CX PABX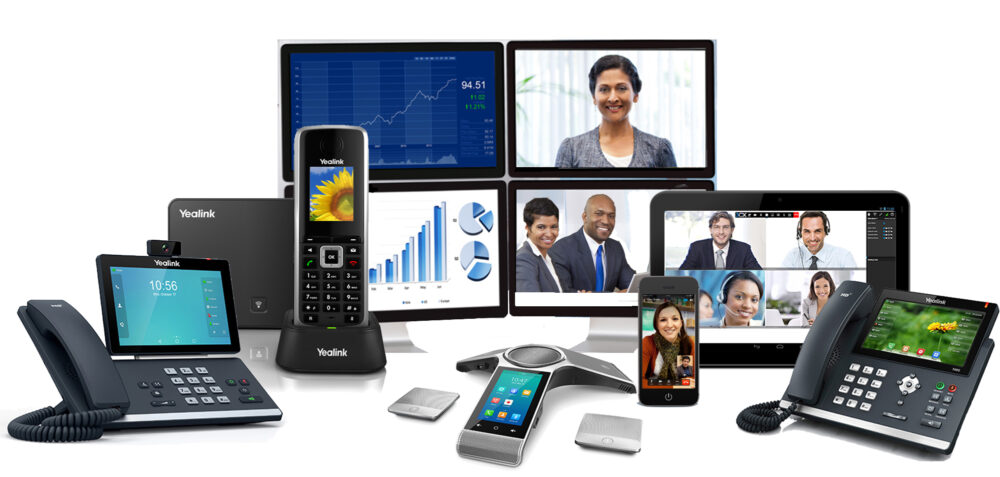 Amaze Technologies Becomes the Official Partner of 3CX PABX Solutions for Professional Businesses in Dubai , Abu Dhabi, UAE
In an exciting new development in the realm of Unified Communications, Amaze Technologies has announced its partnership with 3CX as the official provider of PABX solutions in Dubai and Abu Dhabi, United Arab Emirates. This strategic partnership aims to deliver world-class Private Automatic Branch Exchange (PABX) solutions to businesses, enhancing their communication infrastructure and overall productivity.
A New Chapter for Amaze Technologies
Amaze Technologies, a leading technology solution provider in the UAE, has consistently aimed at providing top-notch IT services, focusing on Infrastructure Solutions, IT Consultation, and Managed Services. The alliance with 3CX, the global innovator in telecommunications technology, marks a significant milestone in Amaze Technologies' continuous expansion and growth strategy.
As the official partner of 3CX, Amaze Technologies is poised to deliver highly advanced PABX solutions to professional businesses in Dubai and Abu Dhabi. These solutions are designed to optimize business communications, providing an efficient, flexible, and cost-effective alternative to traditional communication methods.
3CX PABX Solutions: Revolutionizing Business Communication
3CX's innovative PABX solutions are revolutionizing the way businesses communicate. The software-based PABX system for Windows, Linux, and the cloud provides Unified Communications features, including presence, chat, voicemail to email, fax to email, integrated video conferencing, and a sophisticated smartphone app, all under one user-friendly platform.
Moreover, 3CX is a pioneer in providing WebRTC-based web conferencing solutions, which allow for seamless communication without the need for additional software or plug-ins. This is particularly crucial for businesses in the modern digital era, where remote working and virtual meetings have become the norm
advantages of Professional PABX telephone system
A Private Automatic Branch Exchange (PABX) system is a private network used within a company or organization. It allows for internal communication between various departments and also external communication with the outside world. 
Cost Savings: PABX systems can significantly reduce telephone costs. Instead of maintaining numerous lines, a business can reduce it to just a few that can be shared among employees. Also, internal calls made through the PABX system are usually free.

Advanced Features: PABX systems come with a host of advanced features that can improve communication within an organization. This includes features like call forwarding, voicemail, call recording, conference calling, automated greetings, and interactive voice menus (IVR).

Integration with Other Systems: Many PABX systems can be integrated with other business systems like Customer Relationship Management (CRM) software. This allows for greater coordination and efficiency in managing customer interactions.

Flexibility: Many modern PABX systems are IP-based, so it can operate over the internet. This allows employees to make and receive calls from anywhere, as long as they have an internet connection. it is mainly useful for remote or mobile employees.

Increased Productivity: By streamlining communications, PABX systems can improve the productivity of employees. It becomes easier to reach the right person quickly, and advanced features like call queues and call transfer can reduce the time spent on managing calls.

Improved Customer Service: With features like call routing, automated greetings, and the ability to quickly transfer calls to the right person, a PABX system can greatly improve the level of customer service a business can offer.

Easy to Manage: PABX systems are generally easy to manage. PABX can be configured and monitored through a web-based interface, and many tasks can be automated. There by reduce the time and effort spent on managing the system.
Built-In Web & Video Conferencing
● Launch web conferences / video calls in seconds – from the 3CX client
● Clientless with WebRTC technology – participants just click a web link
● Minimum bandwidth consumption
● No extra learning curve or separate web accounts
● Click2Call Google Chrome Extension
● Android and iOS apps include
Delivering Excellence in the UAE
Amaze Technologies, with its proven track record in delivering excellence and its strong presence in the UAE, is ideally placed to bring 3CX's PABX solutions to businesses in Dubai and Abu Dhabi. The partnership aims to empower businesses with advanced communication tools necessary to succeed in today's competitive business environment.
This partnership between Amaze Technologies and 3cx aligns with a commitment to delivering superior technology solutions that drive business growth and efficiency. With 3CX's advanced PABX system, we can provide businesses in Dubai, Abu Dhabi and all all over UAE with a modern, feature-rich, and user-friendly communication solutions.
This new partnership is set to redefine business communication in the region, by delivering advanced solutions that enhance productivity, improve customer service, and drive business growth. With the unique combination of Amaze Technologies' local expertise and 3CX's global innovation, professional businesses in Dubai and Abu Dhabi can look forward to a new era of seamless, efficient, and productive communication.
New Desk Phone & Client Control
○ Supports Cloud AND on premise deployment
○ Extensions can be local or remote
○ Works with supported deskphones
○ More reliable using uaCSTA standard
● Requires latest firmware and clients – easy though with v15
Looking to revolutionize your business communication? Look no further than the 3CX Telephone System. With its advanced features and innovative technology, the 3CX system offers a seamless and efficient communication solution for businesses of all standards. Whether you need to make internal calls, connect with remote teams, or enhance customer interactions, the 3CX Telephone System has got you covered.
Don't hesitate – make an enquiry today and unlock the full potential of the 3CX Telephone System for your business.