Sophos firewall is characterized amongst the most prominent network security products throughout the world, making it tranquil for organizations to keep their data protected. Sophos products are manufactured by keeping in mind the advanced security needs of an organization, which is why it comes with complete features and integrated management of numerous Sophos firewall devices.
Moreover, it provides organizations with the utmost security protocols helping them to stay secure from any illicit and unauthentic practices. Collaborating with our team will help you to get the upgraded firewall for your organization, as well as help you with implementation and management afterward. Our team will assist you in efficiently monitoring and managing a huge portion of your network from the convenience of a distinctive screen.
Sophos allows offices to move from basic firewall to all-inclusive UTM security with lucrative solutions that provide you with powerful security measures that are all stated to protect your network from any malware, Trojan, spam, DDoS, DoS, pharming, Phishing, and intrusions. Big organizations need to implement uniform security solutions as well as gain discernibility into branch and remote offices with integrated management security.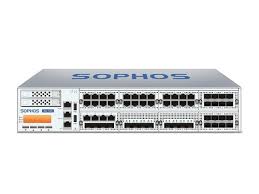 Sophos Firewall is the next generations firewall that automatically excludes threats. Sophos firewall is one of the best next-generation firewalls that is very easy to set up and manage. Sophos Firewall automatically blocks unknown threats. It also responds on security incidents automatically and exposes hidden threat risks and application on the internet. It protects Web, Email, Network, VPN, IP, Web application and many more.
Features of Sophos Firewall:
Easy to Manage
Good for distributed and mid-sized enterprises
Security and good performance
24*7 customer support
Clouds feature also available
Advanced Sandboxing and threat protection
High Performance proven Antivirus
Generate the report on Unknown threats
Dynamic Control on Apps
Custom based web filtering
Easily connect any device remotely
Easy Configuration Compare to other Firewall providers
Send Alert and Warning Notification
Amaze Technologies provides Fortinet ,Sonic Wall and Sophos firewalls in UAE. We are the best Firewall Suppliers in UAE. We provide firewall at the best price. We have years of experience in supplying firewalls in UAE. We are the Firewall Suppliers whom you can trust completely. Amaze Technologies has been responsible for major IT and telecommunications infrastructure for many years in Middle East, with clients in all major industries which includes transportation, hospitality, retail, logistics, health care and education.