Upgrade, More Intelligent

P0.9/P1.05/P1.12/P1.19/P1.2/P1.5/P1.9/P2.5

High flatness front maintenance
Intelligent MDC mode-realize quick switch to different scene modes
U-shield protection
Wireles conection between cabinets 
U-Shield Protection- IP60
By applying hermetically sealed structure and new modular design, UpanelII achieves high efficient heat dissipation and high protection of IP60.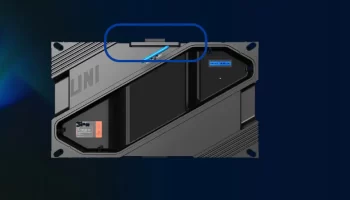 U-Shield Protection - Cable-Free Design
U-Shield Protection- Single Cabinet Power-Off Function
The cabinet power switch adopts the telescopic structure to achieve 100% safe operation
Modules, power supplies and internal cables can be replaced from the front. The design of full front maintenance not only saves time but also saves costs.
Are you looking to enhance your visual displays with cutting-edge LED technology? Look no further than the remarkable Unilumin UpanelⅡ LED series. Renowned for their exceptional quality and innovative designs, Unilumin UpanelⅡ  LEDs are the perfect solution for a wide range of indoor and outdoor applications. If you're in Dubai and interested in acquiring these state-of-the-art LED products, you've come to the right place!