Unlocking the Power of Visual Excellence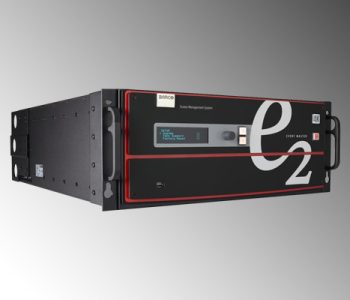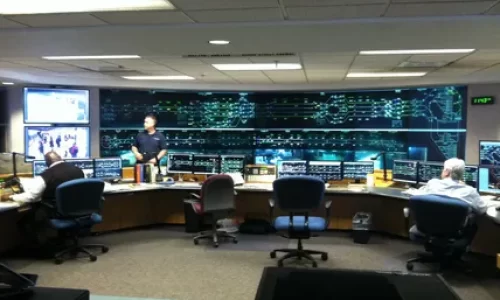 Image Processor and Screen Management systems provide businesses with the tools to deliver extraordinary visual experiences. Whether it's creating captivating presentations, designing immersive installations, or hosting unforgettable live events, Barco's solutions empower users to unlock the full potential of visual excellence. With their powerful image processing capabilities, seamless screen management, and a commitment to innovation, Barco continues to be at the forefront of transforming visual content into unforgettable moments.


True 4K images with less than one frame latency
Flexible layered windowing & smooth transitions
Future-proof systems with modular I/O cards
Easy to use with full API for external control
Professional global training offering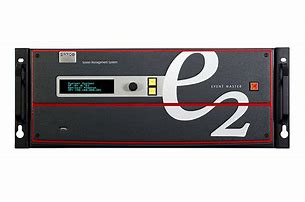 E2
Full 4K show control in a single box Up to 4x 4K canvas (40 MP) Up to 16 outputs Up to 32 inputs Up to 16 PiP windows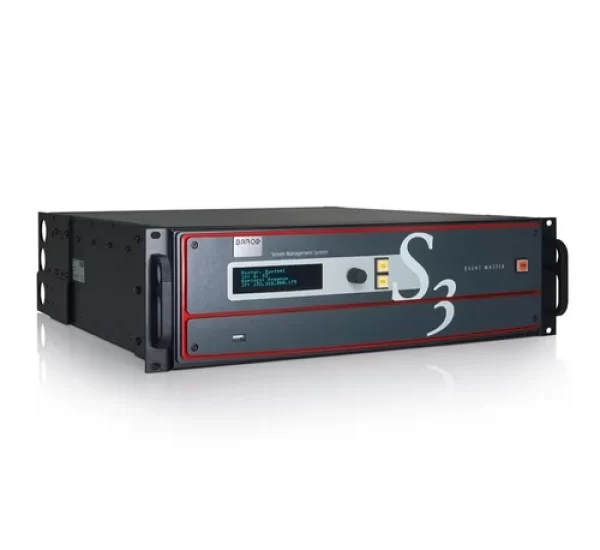 S3
Compact and expandable processor Up to 2x 4K canvas (20 MP) Up to 12x outputs Up to 12x inputs Up to 16 PiP windows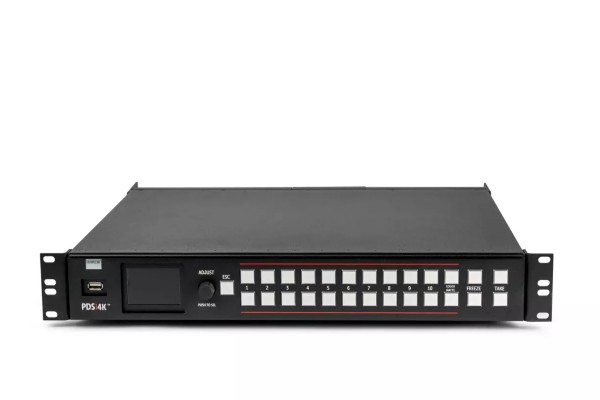 PDS
Switcher with audio capabilities Up to 4K canvas (10 MP) Up to 2x outputs & 6x copies Up to 10x inputs Up to 2 PiP windows per output
Optimal Content Delivery: Effective screen management ensures that visual content is displayed accurately and optimally across multiple screens. image processor allows for precise alignment, calibration, and synchronization of screens, ensuring a seamless and immersive viewing experience for the audience. Proper screen management eliminates issues like image distortion, misalignment, and color inconsistencies, allowing the content to be presented as intended.
Enhanced Audience Engagement: Well-managed screens can significantly enhance audience engagement. Whether it's a corporate presentation, a live event, or a digital signage display, captivating visuals displayed on well-managed screens capture attention and make a lasting impact on viewers. By delivering high-quality, synchronized content across multiple screens, screen management facilitates immersive and memorable experiences that keep audiences engaged and interested.

visual content plays a crucial role in capturing and engaging audiences across various industries. Whether it's for corporate presentations, live events, or immersive entertainment experiences, the quality of image processor and seamless management of screens are paramount. Barco, a leading global technology company, has emerged as a pioneer in the field of image processing and screen management. With their advanced solutions, Barco empowers businesses to deliver stunning visuals that leave a lasting impact on viewers.
In the world of entertainment, corporate events, and educational institutions, creating immersive and engaging visual experiences is paramount. Barco, a global leader in visualization technology, has been at the forefront of delivering cutting-edge display solutions for auditoriums. With a rich history and a commitment to innovation, Barco's auditorium display solutions have revolutionized the way audiences perceive and interact with visual content. In this article, we explore the remarkable features and advantages of Barco's auditorium display solutions and how they elevate the viewing experience to new heights. Amaze Technologies is the leading provider and installer of Barco Auditorium displays solutions. image processor providing a better advantages to the auditorium displays.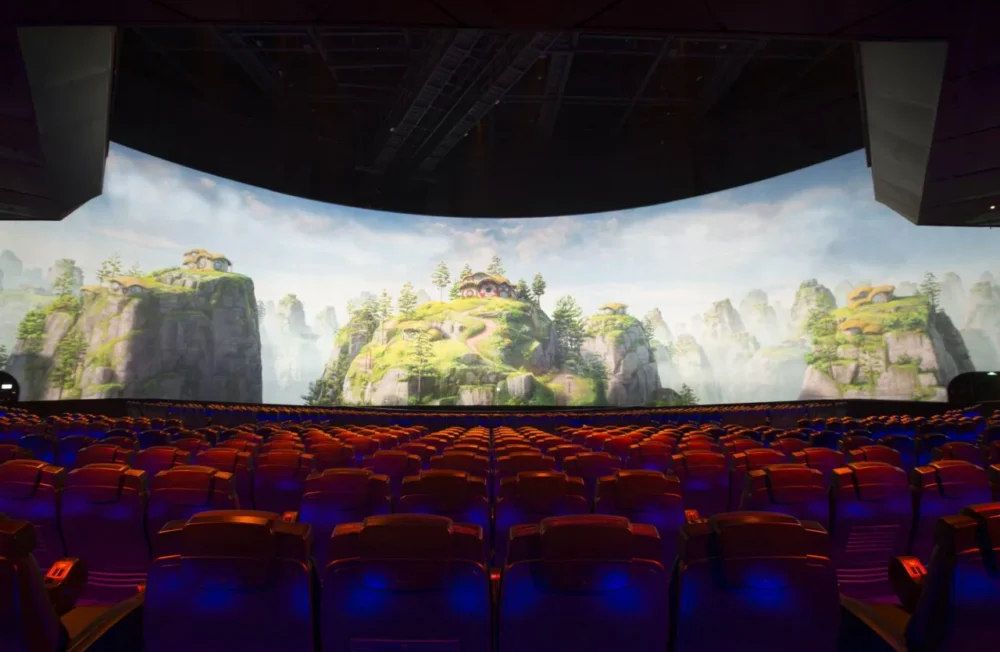 In today's competitive business world, corporations are constantly seeking innovative ways to captivate their clients, partners, and employees. One such avenue is through the use of visual display solutions in corporate lobbies. These technological marvels, ranging from digital signage to interactive video walls, have become a ubiquitous feature in modern corporate environments.Corporate lobbies serve as the gateway to a company's brand image and culture. By implementing visual display solutions, businesses can instantly create a lasting impression on visitors. Large-scale video walls, image processor or immersive multimedia displays showcasing a company's achievements, values, and products can convey professionalism, innovation, and a forward-thinking approach. 
Whether it's brainstorming sessions, important presentations, or decision-making discussions, the effectiveness of these meetings can greatly impact the success of an organization. This is where Barco Boardroom Display Solutions come into play, revolutionizing the way businesses collaborate and communicate. Image processor providing a better advantages to the Boardroom Display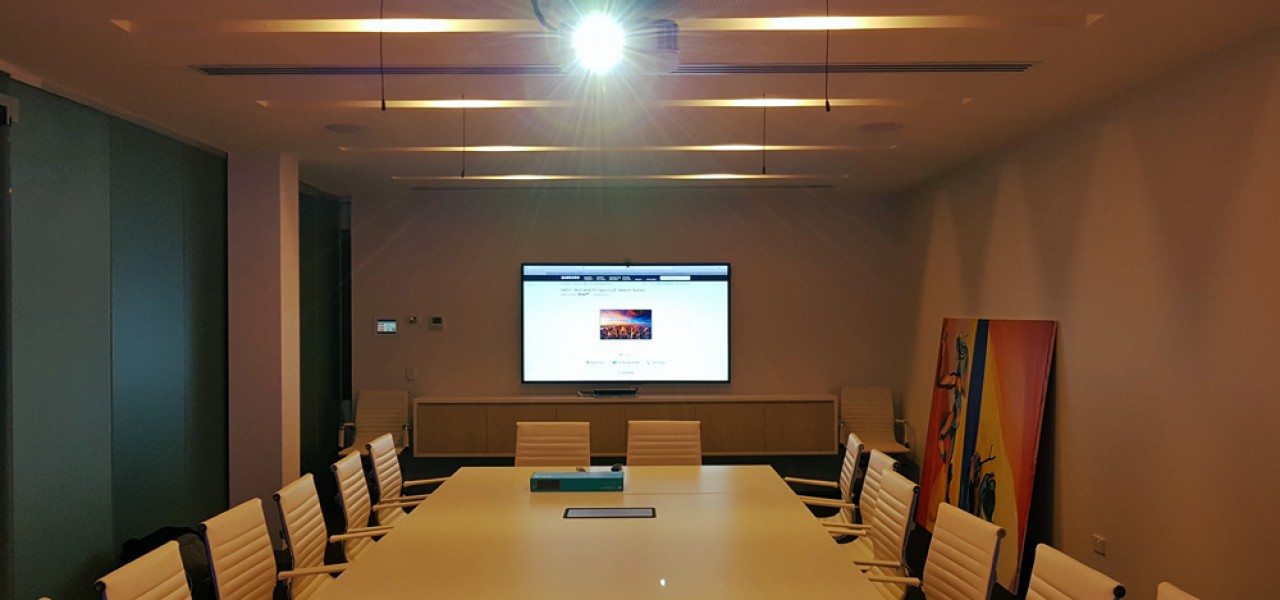 Whether you're looking for a image processor solutions, Barco ffer high image quality and versatility. If you're ready to take your visual experiences to new heights, it's time to make an enquiry for Barco LED solutions. We Amaze Technologies is the leading  provider & installer of Barco LED solutions in Dubai,UAE. Discover how these cutting-edge display solutions can elevate your business and captivate your audience. Contact us today to explore the endless possibilities of Barco LED technology.