Hassle-Free CCTV Camera Installation company .
Installation & Configuration
Closed-circuit television cameras (CCTV) have become a vital part of our modern world. It allows us to monitor and protect the environment. These sophisticated surveillance devices are designed to capture and record video footage in a variety of locations, such as public places, shopping malls private residences, and any areas which need surveillance.
 CCTV cameras serve the dual purpose of providing security to provide valuable visual information for analysis and review. It acts as a deterrent to potential criminals, as the mere presence of these cameras can discourage illegal activities. Also, It offers peace of mind by allowing homeowners and business owners to remotely monitor their property in real-time via a digital network to quickly address any suspicious activity or security breach.  Also, images recorded from CCTV cameras play an important role in forensic investigative investigations and help gather evidence in criminal cases.
The technology behind CCTV cameras has improved dramatically over the years, offering high-definition cameras with advanced features such as night vision, motion detection, remote access through smartphones or computers, etc. The emergence of this is accessible and versatile.
CCTV system offers many applications for convenience and ease of use. In today's world, these cameras not only enhance safety but help with various tasks such as traffic control, shopping mall inspections, and even wildlife monitoring, but their use also raises questions a necessity arises in relation to privacy and ethical censorship, emphasizing the need for responsible and transparent policy to balance security with individual rights.
Amaze Technologies is a leading provider of CCTV camera installation services in Dubai, Abu Dhabi, and the greater UAE region. Committed to ensuring the safety and security of businesses and homes delivering state-of-the-art surveillance solutions to suit our customers' unique needs. Our experienced technical team is well-versed in the latest developments in CCTV technology, guaranteeing a safe and reliable installation.
Amaze Technologies goes beyond just installing cameras; Comprehensive security solutions are offered to include the selection of the most appropriate types of cameras, installation methods for proper coverage, and installation of monitoring and recording systems. our determination to build excellence is evident in attention to detail and dedication. Whether it's securing corporate offices, commercial buildings, or residential properties, Amaze Technologies is a trusted partner in CCTV camera installation, ensuring peace of mind and security in a world that changes in time in all cases.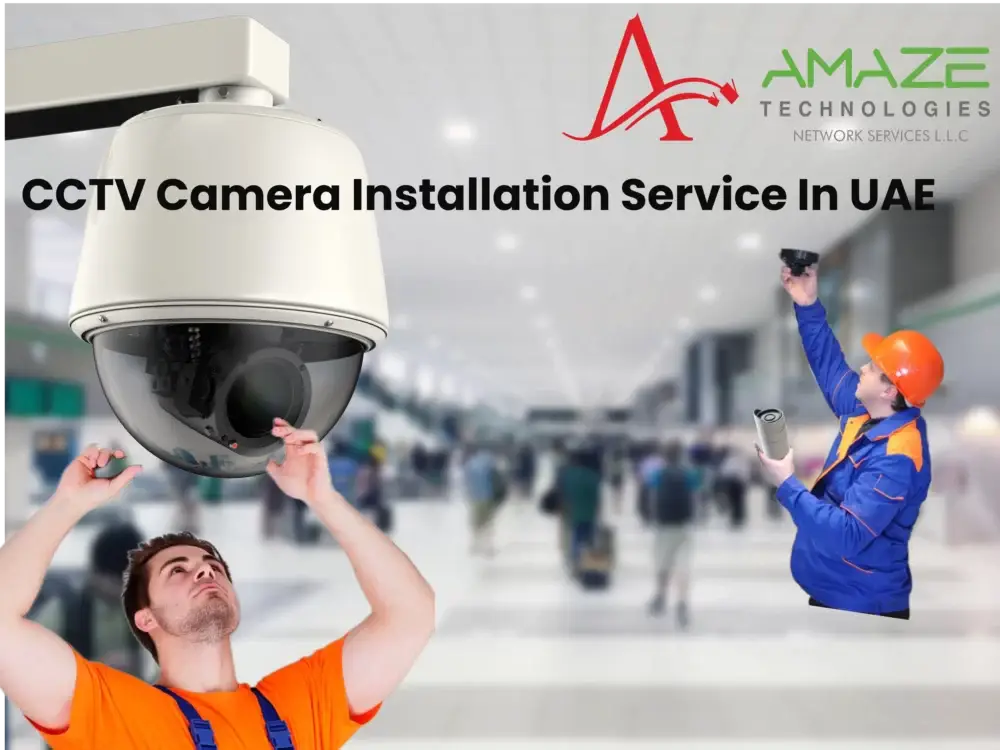 Amaze Technologies stands out as the premier choice for CCTV camera installation services in Dubai. Our commitment to providing the latest and most advanced surveillance solutions in the market led us to become the premier choice for CCTV camera installation services in Dubai. 
Our team of highly trained technicians possesses extensive expertise in CCTV camera installation, guaranteeing a seamless and efficient setup process. We prioritize client satisfaction above all else, customizing every installation to meet the unique security needs of our customers.

The reliability and trustworthiness of Amaze Technologies toward the industry are unparalleled. We deliver high-quality CCTV systems that offer round-the-clock surveillance. At Amaze Technologies, we not only install cameras but also enhance safety and security for businesses and residences alike. We provide comprehensive support and maintenance services to ensure the long-term performance of your security system. When you choose us, you're selecting a partner committed to safeguarding what matters most to you, making us the undeniable choice for CCTV camera installation services in Dubai.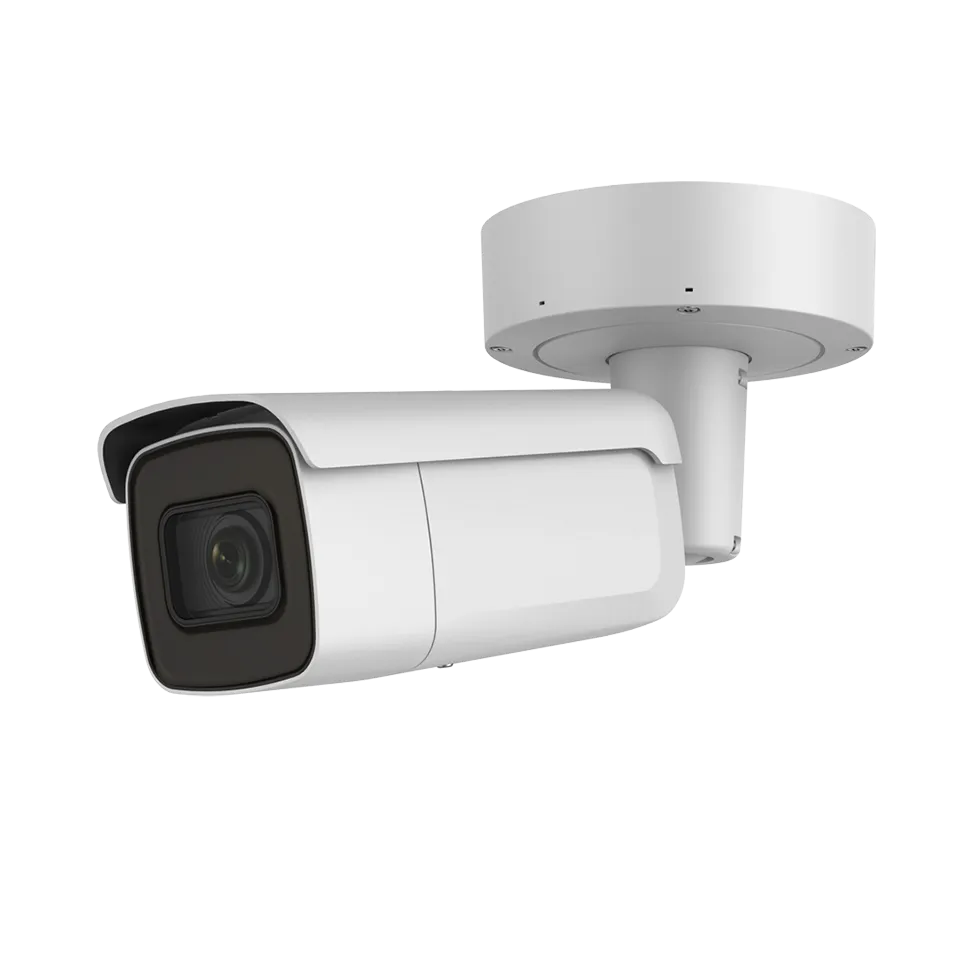 Network IP Cameras
These cameras transmit video records over an IP community, making an allowance for faraway viewing and control through the internet. It is suitable for each indoor and outside program and can offer excessive-decision snapshots.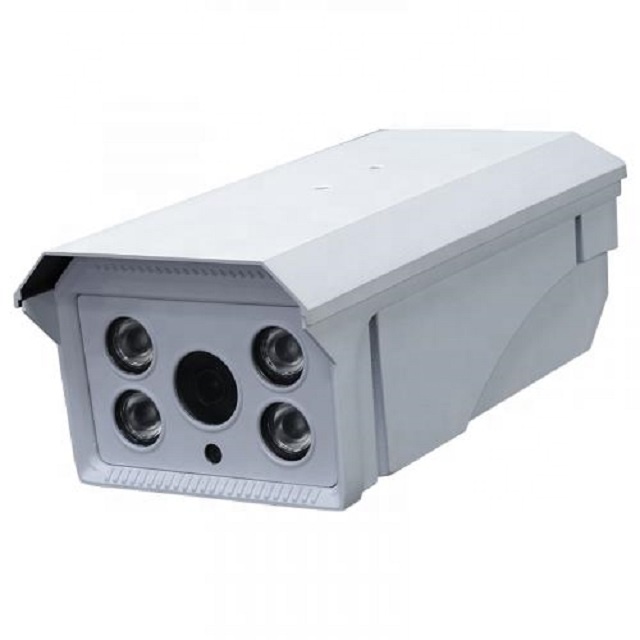 License Plate Recognition (LPR) Cameras: 
LPR cameras are specialized cameras ready with software to seize and apprehend registration code numbers. It is commonly used for parking enforcement, toll series, and protection at entry to points.
 PTZ Cameras
PTZ cameras are notably versatile and may be remotely managed to pan (flow horizontally), tilt (pass vertically), and zoom in or out. It is frequently utilized in programs where operators want to actively track and screen particular areas or gadgets.
Box Cameras
These are conventional, container-shaped cameras that provide super optics and can be customized with diverse lenses to fit precise surveillance needs. It is regularly used in commercial settings and defensive housing for outside use.
360-Degree Cameras
These cameras provide a breathtaking view of an entire vicinity without the want for more than one camera. It is ideal for extensive vicinity surveillance and are normally used in big open areas like shopping malls and airports.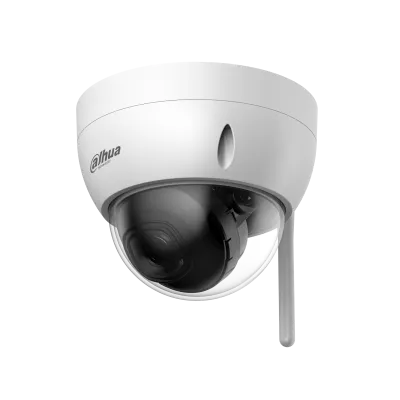 Wireless Cameras
Wireless CCTV cameras dispose of the need for bodily cables, making them simpler to install and relocate. Wireless cameras are often used in conditions in which wired connections are impractical or high-priced.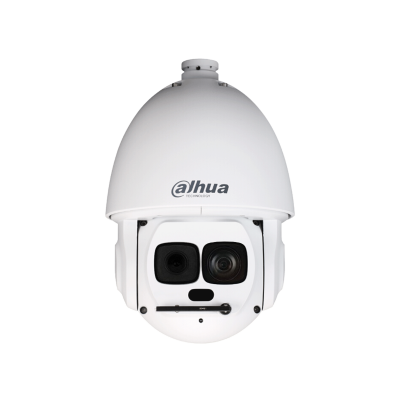 Infrared (IR) Cameras
IR cameras are prepared with infrared LEDs to offer clear pix in low-light or complete darkness. Infrared (IR) Cameras are used for nighttime surveillance and are not unusual in outdoor settings.
Thermal Cameras
Thermal cameras come across heat signatures and are used to display regions where conventional cameras may also conflict, consisting of fog, smoke, or low-visibility conditions. it is valuable for perimeter safety seek and rescue operations.
Amaze Technologies is a leading CCTV security systems provider in Dubai, UAE. Offers a range of vide variety features and services to ensure the safety and security of your property. 
High-Quality Cameras: Amaze Technologies provides 

High-Quality

 CCTV cameras, including HD and 4K options, ensuring crystal-clear video quality for effective surveillance.
Wide Selection: We offer a wide variety of camera types, including dome cameras, bullet cameras, PTZ cameras, and more, to suit various surveillance needs.
Customized Solutions: Amaze Technologies tailors CCTV systems to meet your specific requirements, whether it's for residential, commercial, or industrial use.
Remote Viewing: Our systems allow you to access live camera feeds remotely through mobile apps or web interfaces, ensuring real-time monitoring from anywhere.
Motion Detection: Advanced motion detection technology alerts you to suspicious activity, reducing false alarms and improving the efficiency of security personnel.
Night Vision: Many of the CCTV cameras feature infrared (IR) technology for clear monitoring in low-light or complete darkness.
24/7 Recording: Continuous recording and storage options ensure that no critical footage is missed, and historical data can be retrieved when needed.
Cloud Storage: Amaze Technologies offers cloud-based storage solutions for added security and convenience in data retrieval and backup.
Integration: Our systems can be integrated with other security features like access control, alarms, and intercoms for comprehensive security solutions.
Professional Installation: Our team of skilled technicians ensures proper installation and setup of CCTV systems, maximizing our effectiveness.
Maintenance and Support: Amaze Technologies offers ongoing maintenance and support services to keep your CCTV systems functioning at their best.
Scalability: Whether you have a small-scale requirement or need to cover a large area, their CCTV solutions are scalable to meet your evolving security needs.
Compliance: Our systems adhere to local regulations and standards, ensuring legal and regulatory compliance.
User-Friendly Interface: I

t is easy for users to navigate and manage their CCTV systems. 

The user interface is designed to be intuitive.
Training: Amaze Technologies offers training and guidance to ensure that clients can effectively operate and manage their CCTV security systems.
When it comes to protecting your assets and loved ones, Amaze Technologies is the way to go for CCTV camera installation services in Dubai, Abu Dhabi, and the entire UAE. Strength in trust and established expertise as a trusted partner for internal and external protection.
 Whether you want to manage your workplace, improve your home security, or upgrade your technology, Amaze Technologies has the technology and expertise to provide you with customized monitoring solutions. Our experienced technicians work closely with customers to assess their specific needs, recommend the most appropriate camera setup, and ensure a flawless installation of the Amaze Technologies.
key points of CCTV camera installation?
Site Survey: Before installation, conduct a thorough site survey to determine the optimal camera locations. Consider factors like the area to be covered, lighting conditions, potential obstructions, and angles for the best coverage.

Camera Selection: Choose the right type of cameras for your specific needs, such as dome cameras, bullet cameras, PTZ (pan-tilt-zoom) cameras, or specialized cameras like infrared (IR) or thermal cameras.

Camera Placement: Position cameras strategically to cover critical areas like entrances, exits, parking lots, and high-traffic areas. Ensure cameras have a clear line of sight and are protected from tampering.

Camera Angle and Tilt: Adjust camera angles and tilts to capture the desired field of view. Ensure the camera is not pointed too high or too low and is level for the best image quality.

Cabling: Use high-quality, weatherproof cables suitable for outdoor installations if needed. Properly secure and conceal cables to prevent tampering and damage.

Power Supply: Ensure a stable power supply for the cameras. You may need to install additional power sources, such as PoE (Power over Ethernet) switches or dedicated power supplies.

Mounting: Use sturdy mounts and brackets to secure cameras in place. Wall mounts, ceiling mounts, or pole mounts may be required depending on the location.

Network Configuration: If using IP cameras, set up the network infrastructure, configure IP addresses, and ensure connectivity to the recording system or NVR (Network Video Recorder).

Lighting: Consider lighting conditions when installing cameras. Install supplementary lighting, such as IR illuminators, if needed for night vision.

Privacy Concerns: Be mindful of privacy laws and regulations. Avoid pointing cameras at private property or areas where people have a reasonable expectation of privacy.

Recording Equipment: Choose the appropriate recording equipment, such as DVRs (Digital Video Recorders) or NVRs, based on the number of cameras and storage needs.

Storage: Ensure sufficient storage capacity for video footage. Implement a backup system to prevent data loss.

Remote Monitoring: Set up remote access and monitoring capabilities so authorized personnel can view live feeds and recorded footage from anywhere.

Camera Maintenance: Establish a maintenance schedule to clean and inspect cameras regularly. Replace any damaged or malfunctioning components promptly.

Signage: Display visible signage indicating the presence of CCTV cameras to deter potential intruders and inform individuals of surveillance.

Testing and Calibration: After installation, thoroughly test and calibrate each camera to ensure that, is it captures clear and high-quality footage.

Training: Train personnel responsible for monitoring and managing the CCTV system on how to use the equipment, access footage, and respond to incidents.

Compliance: Ensure compliance with local laws and regulations regarding CCTV camera installation and usage.

Documentation: Maintain detailed records of the installation, including camera locations, configurations, and maintenance history.

Security: Implement security measures to protect the CCTV system from unauthorized access and cyber threats.